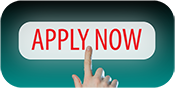 WAREHOUSE ASSISTANT – flexible hours
Location:
Auckland > Manukau - East
We are looking to fill a number of warehousing roles in South Auckland – both long term and short term. Our roles are flexible to suit you and the family! All we need from you is your reliability and health .
We are looking for someone with:
Reliable transport
Ability to pass pre-employment drug test
Physically fit
Great humor and positive attitude
Fork Hoist license
If your sick of only being paid minimum wage then your in luck as these employers offer great rates! Also on offer is a friendly team environment and the chance to progress your skills.
If you meet these requirements then we'd love to hear from you! If you have any questions call Maria (09) 300 6360.