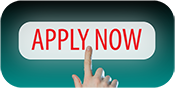 TEMPS! TEMPS! CALLING ALL TEMPS!
Location:
Auckland > Auckland - Central
Temping is a great opportunity to utilise your skills and experience and earn great money.
We have numerous opportunities available and are looking for a range of skills sets.
 
O'Neils Personnel is one of the oldest recruitment agencies in NZ. We have been connecting talent to great career opportunities for nearly 30 years!
O'Neils are specialists in providing experienced and skilled temporary and permanent staff to a wide variety of businesses. We have a well-established team of recruitment professionals to assist you. 
We are lucky enough to work with some of New Zealand's best organisations, including large global's, renowned New Zealand brands and SME's.
We are always on the look out for people in the following categories:
Receptionists
Administrators  
Customer Service Reps
Accounts administrators
We work closely with you in order to match you to a great role that you are excited about.
  
If you are looking for a change of environment or wanting to move into a new career, or just exploring different options, we will help you to get there! 
    
If you like what you hear so far send us through your CV and click the Apply button now! 
 
For more information on this role and other opportunities, please call Maria on 09 300 6360.