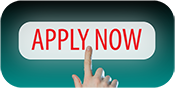 SALES EXECUTIVE – Territory rep
Location:
Auckland > Manukau - East
Are you driven by achieving results? Do you thrive on meeting customers face to face to demonstrate products and services? If so, this successful logistics company may want to hear from you! This employer is an internationally renowned name in supply chain solutions. They provide logistics, warehousing and distribution services to their clients.
They are looking for a Territory Sales Rep who can think on their feet and deliver results! The role involves a lot of face-to-face interaction with both existing and potential customers. You must be confident and sales driven!
Prime responsibilities of the role:
Managing an assigned territory and really getting to know potential customers in the area
Timely date entry into the company's CRM system
Collaborating with regional product, service and knowledge management resources
Attending training and development sessions
What they look for in you:
Willingness to regularly meet customers off-site
Strong problem solving and interpersonal skills
Extroverted and confident, enthusiastic and sales driven
Excellent communication skills, especially in spoken English
This company looks for applicants who base their work on performance. They have a very generous bonus / commission structure and want candidates who demonstrate the ability to meet targets.
What's in it for you:
Good base pay with opportunity to make excellent commissions!
Stable, permanent role!
Grow with an international company that will train you along the way!
Supportive management that looks to develop you further!
If this sounds like an opportunity for you, click the APPLY tab now! Candidates who have worked in sales within the Logistics / Supply Chain industry will be preferred. If you have any questions, call Reem on 09 300 6360. Confidentiality is assured.