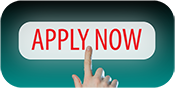 SALES EXECUTIVE – District Level
Location:
Auckland > Manukau - East
This global Logistics company is a leading name in end-to-end Logistics solutions. Their key to success is employing people with drive and initiative. They provide their clients with supply chain solutions, transportation, warehousing and distribution. 
They are currently looking for a District Sales Manager to join their Auckland operations.
The company culture is performance driven. You must be someone with strong sales and business acumen. Experience in the Logistics/Supply Chain sector is not just preferred, it is necessary.
If you think you have what it takes, read on:
Some key responsibilities:
Managing an assigned territory – knowing the customers and competitors in the area
Liaising with customers and ensuring beneficial relationships between them and the branch
Attending training and development sessions
Staying updated and involved with local trade groups
Providing value-add solutions to customer's logistics needs
This is a Fortune 500 company. They look for excellence and, in return, they offer excellence in incentives.
What you bring:
Excellent communication skills, verbal and written
Proficiency with Microsoft Office Suite
A team player but also a solo achiever
Self-motivation and ability to think on your feet
Driving sales with a passion for long-term relationship building? Can you demonstrate your product with zeal and confidence? Your performance might just help you get a leg up in your sales career.
What this role offers:
A good base salary + commissions + allowances
The opportunity to substantially grow your income based on your performance
Permanent full-time work
A value driven team and work environment
Supportive management
If you want to grow and you want to play in the big league, click the APPLY tab now! If you have any more questions, contact Reem on 09 300 6360. Confidentiality is assured.

Classification:
Transport, Logistics & Shipping