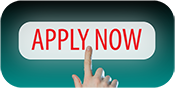 PRODUCTION SUPERVISOR – Dangerous Goods
Location:
Auckland > Manukau - East
This employer is a successful global supplier of specialty chemicals. They have more than 2,000 employees and 22 production sites the world over. They excel in chemical products for surface treatment processes. 
They are currently looking for a Production Supervisor who has previously worked in a similar role and environment.
Main responsibilities of the role:
Preparing chemicals for mixing and following written instructions for chemical preparation
Ensuring a high degree of Health & Safety
Stock control and safe storage of raw materials
Ensuring production areas are kept clean and operated in safely
This is a specialised role so it is important that you have similar experience.
What they look for in you:
A friendly and kind demeanour
Excellent communication skills
Ability to manage deadlines
Strict adherence to processes and protocols 
This is a busy role. They are not just looking for experience but also reliability and commitment.
What you get:
Full-time permanent role!
Good, competitive salary package!
A leading international company you can grow with!
Good team environment!
If you have the skills and the experience, and are ready for a new challenge click the APPLY tab now! If you have any questions call Reem on 09 300 6360. Confidentiality is assured.  

Classification:
Manufacturing & Operations