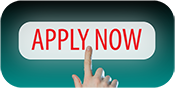 OCEAN FREIGHT OPERATOR
Location:
Auckland > Manukau - East
This company is a recognised global brand in Logistics and Supply Chain Solutions. They provide end-to-end Logistics solutions and exceptional customer experience. They are a performance driven company and are looking for a value add to join their Import / Export department.
They are looking for a relatively junior Ocean Freight (Export) Operator who has about 1 year's experience in a similar role. The ideal candidate should come from a Freight / Logistics background.  
Primary tasks in the role:
Ensuring accurate and timely data entry into the system
Tracking and tracing ocean export files and reporting
Liaising with overseas customers and responding to emails / requests in a timely manner
Ensuring timely and smooth freight process flow
What they want in you:
Industry knowledge / experience or equivalent qualifications
Understanding of the ocean documentation process
Effective interpersonal skills – a good communicator and listener
Strong organisational skills and ability to manage time well
This is a junior role but will give the successful candidate a real chance to grow their career. It is a full-time permanent role – they want someone there for the long-term!
What's in it for you:
A good starting salary for a junior role!
Stable full-time employment!
An international company that wants to help you grow!
Great team culture with a focus on development and career progression!
If you think you fit the bill and want to move up in your Export / Ocean Freight career click the APPLY tab now! If you have any questions, contact Reem on 09 300 6360. Confidentiality is assured.

Classification:
Transport, Logistics & Shipping