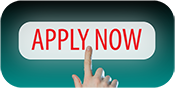 NIGHT SHIFT MACHINE OPERATOR – MANUFACTURING – EXT
Location:
Auckland > Manukau - East
Are you an experienced Machine Operator with a manufacturing background in Plastics / Cardboard?
………………………………………………….OR………………………………………
Are you an entry level person with a technical / mechanical lean that is looking for that opportunity to be trained and become an expert in the future?
This Employer is a well recognized brand name in NZ and is a leader in their industry and they have a vacancy that is open to either option!
To be considered for the role the following attributes and skills are sought:
Opt 1. Experienced Machine Operator
Manufacturing background in plastics / cardboard / extrusion machines 
Excellent attention to detail
Maintains high Health and Safety standards
Team Player 
No job is too big or too small mentality
Excellent work ethic
Looking to progress in the future
Opt 2. Entry Level 
Mechanical background
Might have worked on a folding cardboard machine – making changes, stripping machines down, etc
Die Setter
Practical thinker
Strong desire to work  and be successful 
Positive attitude 
Looking for a long term career path 
Strong attention to detail
FULL LICENSE IS A MUST!!
Hours/Days of work:  Sun – Thu 9.45pm – 6am —- Perfect for you night owls!
In return you get:
Great hourly rates

Immediate and ongoing work
Manurewa location
Stable company that looks after its staff
Career progression
Modern, clean and safe environment
FULL TIME PERKS – $11.45 shift allowance, Time-and-a-half after 40 hours – Double time after 43 hours.
If this sounds like you, or somebody you know – we want to hear from you!!! Apply online TODAY – we will be in touch! Or call Alex 09 300 6360 or email your CV to temps@oneilspersonnel.co.nz

Classification:
Manufacturing & Operations