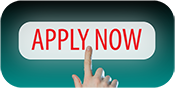 METAL PRODUCT POLISHERS
Location:
Auckland > Waitakere - West
This employer really is quite exceptional! A global pioneer, they are one of the absolute best in their category. Representing a leading-edge range of products to the building industry, it's their culture and people that will impress you the most. With 100 staff throughout New Zealand the average tenure for an any employee is 9.5 years. The reason for their remarkable employee engagement is they are 100% committed to the on-going development and advancement of their people, no matter what level you are.
Based in stunning new state-of-the-art premises right off Rosebank Rd, they are looking for 2 new employees to join their expanding metal products team.
 
Hours of work are Monday to Friday – 7.30am until 4.00pm.
The successful candidates will have:
 
• Proven experience in polishing metal components (hand held components)
• Fit and capable
• A can do attitude
• A focus on health & safety in the workplace
 
What is on offer for you!
 
• New modern offices including pool tables in the lunch room!
• Great hourly rate $$$$
• On site training & genuine career opportunity
• Excellent team culture
 
If this sounds like you please click APPLY! For any questions phone Olivia Holtum (09) 300 6360 or TXT 021 055 0988.
 

Classification:
Transport, Logistics & Shipping