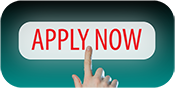 INWARDS GOODS ADMINISTRATOR – Warehouse based
Location:
Auckland > Manukau - East
A well-known Logistics company wants YOU if you have warehouse based administration experience and a get-the-job done attitude. A leading name in Logistics, covering a wide range of services in sea, air and road freight, and contract logistics – they are looking for an admin focused professional who has experience working in a warehouse environment.  
Some of the requirements of this role:
Regular documentation of inwards / outwards movement of all containers
Ensuring all inwards goods are booked into stock and receipted in a timely manner
Processing of all invoices and reports
Assisting all warehouse stock-takes
Responding to customer queries
This role is 60% desk based with a focus on administration tasks and 40% more 'hands on' warehouse activity based e.g. assisting with stock takes and processing. Are inventory control and accurate documentation in a timely fashion one of your strengths? Then this just may be the job for you!
What we look for in you:
Admin experience in a warehouse environment – logistics / freight experience preferred
Excellent written and verbal communication skills
A team player
Customer service focus
Is this the kind of work you have done previously and excel in? Do you like rolling up your sleeves and just getting the job done? Then look no further!
What's in it for you:
Excellent pay!
A fast-paced role!
Permanent full-time work!
Great people to work with!
Further your admin career in Logistics. If this seems like the role you have experience in click the APPLY tab now. If you have any questions, contact Reem on 09 300 6360. Confidentiality is assured.  

Classification:
Transport, Logistics & Shipping