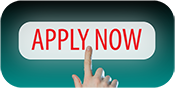 IMPORT/EXPORT SEA FREIGHT OPERATOR
Location:
Auckland > Auckland - Central
Our employers are looking for Import/Export Sea Freight Operators.
If you are currently working and need to give notice – thats not a problem! If you are available immediately, even better!
Our employers are based in Central Auckland. They are offering growth and stability along with a competitive remuneration package.
If you have 2+ years experience in a Seafreight Import/Export role and have used any EDI software packages – then we want to hear from you ASAP!
Don't delay – Send your resume now by clicking the "Apply" icon or call Reem on (09) 300 6360

Classification:
Transport, Logistics & Shipping