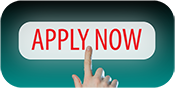 GRADUATE REQUIRED – Accounting role
Location:
Auckland > Auckland - Central
This New Zealand owned and operated company have been successfully supplying electrical components for the past 80 years. They are rapidly growing and with more success comes a larger work load! For this reason they have a newly created Graduate Accounts Payable position in their Penrose offices.
 
A contributing factor to this employers success is their work focused culture. This is an extremely busy environment – so you can't consider yourself a 'plodder'. Instead you know how to get down to work and enjoy being kept busy! in this team, you will be supporting branches nationwide so must have the ability to ask the right questions and effectively deal with both branch staff and suppliers.
 
The ideal candidate should recognise the following in their abilities:
Min 1 years accounting experience – ideally in large volume AP
Good reconciliation skills and attention to detail
COMMON SENSE and problem solving skills are essential
This employer is motivated to find the right candidate and is prepared to offer the following:
Excellent hourly rate
Monday to Friday 9am – 4pm.
Supportive team environment
Penrose location – away from main city traffic AND free car parking
This is a company that truly values their staff. If you are willing to work hard, be a part of a team and have common sense, then they will take care of you. To register your interest click the 'APPLY icon now. For any questions or a confidential chat please call Annette Sleep (09) 300 6360.