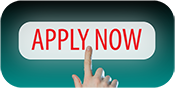 FREIGHT JUNIOR'S WANTED!
Location:
Auckland > Manukau - East
Business is booming for these employers! Right now we are seeking bright sparks who are keen to get into the freight industry. These junior roles are situated throughout Auckland area and are with reputable employers. Want a rewarding career? Then keep reading!
Freight is a fantastic opportunity for those of you who have recently left school or graduated. By putting in the hard yards you can secure yourself a secure and profitable career. Choosing to go down the freight pathway can open many doors.
To succeed in the freight industry you should recognise the following in your abilities:
Your a bright spark! Your looking for a role that will continue to keep you engaged!
You are excited about a career in the freight industry
Posses excellent communication skills
Aren't afraid to do that hard yards and get stuck in
For meeting the above criteria you will receive:
The opportunity to become a part of a global company that aims to recruit, develop and keep top talent
To join an industry that offers a genuine career pathway – put in the hard yards and the world is your oyster!
Good entry level salary on offer
Supportive and forward thinking management, and an excellent team culture!
These roles are standard Monday to Friday business hours.
If you are genuinely excited by the prospect of a career in freight attach your CV alongside a cover letter of why you would be suitable.
To register your interest click the 'APPLY NOW' icon. For any questions please contact Lara Evans 09 300 6360.

Classification:
Transport, Logistics & Shipping