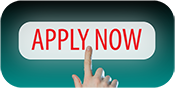 EXPORT DOCUMENTATION COORDINATOR
Location:
Auckland > Manukau - East
The client is a well-known name in the NZ dairy industry dealing specifically with organic milk powders. They are currently looking for an EXPERIENCED Export Documentation Coordinator to join their busy Customs department in their Auckland Head Office. This is a fantastic opportunity for someone who has a passion for Export and has at least 2 years of documentation experience. The products are premium and so is the work culture!
This is a permanent full-time role with a company that prides itself on looking after its customers and staff alike to the same high standards. If you have the skills and if you want to move forward in your Export career with a company that is established, supportive and busy then read on!
Your key responsibilities:
Preparing, verifying and despatching documentation for allocated markets

Growing e-trade data

Processing documentary credits (OCD control)

Obtaining and reviewing external data e.g. goverment agency certificates, pre-shipment inspection certificates, transport documents etc

Providing one-on-one training to staff as and when required  
If you are an Exports professional who ensures timelines are met and customers / clients are kept satisfied and happy, this could be the perfect role for you
What we look for in you:
Minimum of 2 years Export Documentation experience OR a combination of Export Documentation experience and international / supply chain university qualifications

Knowledge of international rules on documentary collections, Incoterms, bills of lading laws, documentary credits and bank-to-bank reimbursements

Prodocs experience

Understanding of MPI practices
Does this sound like the kind of work you've done before and have a passion for? Do you want to apply your knowledge and skills to a busy role in a company that is supportive and fun to work with?
Your personal capabilities:
A problem solver
Puts customers first
Deadline driven
Excellent written and verbal communications skills
If this is you, you're in luck. This is a HOT JOB for the right candidate and WE WANT YOU!
The great things about this role:
An excellent salary
Supportive management and a collaborative work environment
Permanent, full-time work
A busy role where no two days are the same
If this seems like the role you have experience in click the APPLY tab now. If you have any questions, contact Reem on 09 300 6360. Confidentiality is assured.

Classification:
Transport, Logistics & Shipping