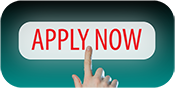 EXPORT COORDINATOR
Location:
Auckland > Manukau - East
Are you an ace Export Coordinator? Have you dealt closely with MPI and Customs? Does working in Logistics excite you? Then we may have the role for you!
A well-known Logistics Solutions company is looking for an EXPERIENCED Export Coordinator for a permanent full-time role at their Auckland warehouse. They are 100% Kiwi owned and operated. They work with air and sea freight organisations all over the world.
This job offers:
An excellent base salary!
A collaborative work environment!
Permanent full-time work with opportunities for growth and development!
Management that cares!
There's plenty on offer. They are a company with an edge and they are looking for someone who is a value add to their company culture.
Main responsibilities of the job:
Receiving inwards documentation
Completing shipping documentation
Creating and managing load sheets
Responding to client queries
Arranging container releases
We're looking for an Export Operator who has previously worked in Logistics and Freight Forwarding. 
What you bring to the role:
Emphasis on customer care
Great communications skills
Enjoys working in a busy warehouse environment
Excellent time management
Does this sounds like something you'd be good at? A role you'll add to? If you have the Export skills, click the APPLY tab now. If you have any questions, contact Reem on 09 300 6360. Confidentiality is assured. 

Classification:
Transport, Logistics & Shipping