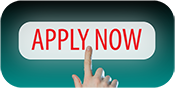 EXPORT COORDINATOR – Documentation
Location:
Auckland > Manukau - East
This successful business is a leading name in the NZ dairy sector, dealing mainly with organic milk powders. They are currently on the lookout for an experienced Export Documentation Coordinator who can hit the ground running at their Auckland Head Office. If you have experience in Export Documentation and you want to move up in your career with a company that is an industry leader – look no further.
The job:
Preparing and dispatching documentation for allocated markets
Processing documentary credits (OCD control)
Obtaining and reviewing external data e.g. government agency certificates, pre-shipment inspection certificates, transport documents etc
Staff training
This role requires 1-2 years of experience in Export Documentation. If adhering to timelines and ensuring client / customer support is a strong point WE WANT YOU! 
This employer is looking for a professional with excellent communication skills, the ability to problem solve, meet deadlines and work collaboratively in a team.
If this sounds like you, applying to this role would be a great place to start!
What's in it for you?
Competitive salary!
An industry leading organisation to work in!
A great team!
Permanent full-time work!
This is a hot job and will be perfectly suited for just the right candidate. Click on the APPLY tab now! If you have any further questions, you can contact Reem at 09 300 6360

Classification:
Manufacturing & Operations