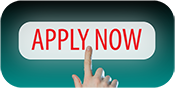 EXPERIENCED CUSTOMS BROKER
Location:
Auckland > Manukau - East
This successful international logistics company is looking for an intermediate Customs Broker to join their busy South Auckland office. Specialising in door-to-door logistics services and freight forwarding options, this is a great company to work for. If you are an experienced Customs Broker, read on and find out more about this lucrative role:
Your core duties:
Stay updated with customs regulations
Preparing customs clearance declarations
Processing import documentation
Tracking and tracing all orders
Answering customer queries
You must have at least 2 years experience as a Customs Broker to be successful in your application for this role
If you have the right experience and are eager to join a company that adds value and opportunities for progress, you may just be in luck. We are looking for someone with aNZ Customs pin, comprehensive knowledge of international shipping terms, excellent written and verbal communications skills, and the get-go to be a team player.
Roles like this, in well-known international companies, do not come along very often.
What you can expect:
A competitive salary!
Permanent, full-time work!
Smart and modern office space!
Collaborative work environment!
Supportive management!
If furthering your customs brokerage career with a big logistics company is something you've been looking to do, click on the APPLY tab now! If you have any further questions, you can contact Reem on 09 300 6360. Confidentiality is assured.

Classification:
Transport, Logistics & Shipping