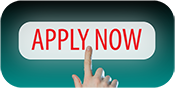 ENTRY LEVEL MACHINE OPERATOR – MANUFACTURING – EXT
Location:
Auckland > Papakura - Franklin
Are you an entry level person with a technical / mechanical lean that is looking for that opportunity to be trained and become an expert in the future?
Located in Manurewa, this Employer is a well recognised brand name in NZ and is a leader in their industry and they have a vacancy that is open, they will train you!
Join them now and start on the path to building a great career they will give you opportunities to grow and up skill with NZQA courses.
To be considered for the role the following attributes and skills are sought:
Entry Level 
Mechanical background ideal but not necessary
Might have worked on a folding cardboard machine – making changes, stripping machines down, etc
Die Setter
Practical thinker
Strong desire to work  and be successful 
Positive attitude 
Looking for a long term career path 
Strong attention to detail
FULL LICENSE IS A MUST!!
Hours/Days of work:  Rotating shifts (weekly) 5.45am to 2pm/3pm & 2pm/3pm to 10pm – Monday to Friday
There is also a night shift on offer which is Sunday to Thursday 9.45pm to 6am
In return you get:
Great hourly rates + shift allowance

Immediate and ongoing work (temp 1-3 months into perm)
Manurewa location
Stable company that looks after its staff
The framework to grow and up skill with NZQA courses.
If this sounds like you, or somebody you know – we want to hear from you!!! Apply online TODAY – we will be in touch! Or call Alex 09 300 6360 or email your CV to temps@oneilspersonnel.co.nz

Classification:
Manufacturing & Operations