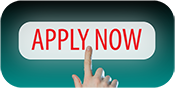 DEMAND PLANNER / Long term contract
Location:
Auckland > Manukau - East
This employer is a dynamic consumer products business, marketing and distributing a wide range of health and beauty products, house wares and glassware throughout Asia Pacific, the UK/Europe and North America. Their expertise lies in managing the supply and marketing of complex and comprehensive ranges of products that consumers need and use in their everyday lives. They are seeking an experienced and switched on Demand Planner to join their tight knit and busy team in Highbrook on a long term contract.
The primary focus of the role is to plan and generate the Demand Plan for each SKU for your area of responsibility and to support the annual and quarterly budget planning processes for the Employers Consumer Products.
You will have an understanding of ERP systems; how they work and the structure of them!
Traits and attributes:
Ability to work under pressure

Structured and analytical thinker / problem solver
Work as part of a broader team
Professional 'can do' attitude and initiative / willing to get hands dirty
Relationship building and management skills / Strong interpersonal skills to build meaningful partnerships
In return:
Competitive remuneration – Good $$$

Immediate start with 2 week handover period

Long term contract 6+ months

Supportive management – but the opportunity to self manage

Be a part of a growing company in a fun and dynamic team environment
If this sounds like you, or somebody you know – we want to hear from you!!! Apply online TODAY – we will be in touch!
Or email your CV directly to temps@oneilspersonnel.co.nz or call Alex 09 300 6360

Classification:
Manufacturing & Operations