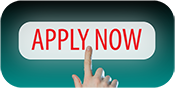 CUSTOMS BROKER – Intermediate Level
Location:
Auckland > Manukau - East
This company is a well-known International Logistics and Freight Forwarding organisation. They specialise in forwarding, clearance and distribution. They pride themselves on personal service and always put the client / customer first. These values also see them putting their staff first, offering them a supportive working environment. This employer is currently looking for a Customs Broker with 3+ years experience.
You will be part of a supportive and helpful team, and you will add value with your experience and dynamism. Do you think you have what it takes to hit the ground running and be a real team player? Then read on!
What some of your key responsibilities will be:
Ensuring customs clearance
Staying on top of orders with proper tracking and tracing
Processing all import documentation
Responding to customer queries
Working on the release of containers
Is this the kind of work you have done and excelled in? Do you see yourself starting the job with a hands-on approach and taking initiative?
What the company looks for in you:
A minimum of 3 years' experience as a Customs Broker
Proficiency in Cargowise (or similar EDI software) as well as Microsoft Office programmes
Excellent writtern and verbal communication skills
A team player who works well with others
If you're looking to further your career in Customs with a well-known International Logistics Company that offers integrated solutions to its clients / customers, you may just have found the role for you! This is a hot job and a stellar opportunity for someone looking to move on up in Customs Brokerage.
What this company can offer you:
An excellent salary!
A great team environment and focused work ethic!
Supportive senior management that really cares for you!
Does this role call out to you? Do you have the experience and the excellence to add value and to excel in this role? If you do, click the APPLY tab now! If you have any further questions, please feel free to contact Reem at 09 300 6360. Confidentiality is assured

Classification:
Transport, Logistics & Shipping