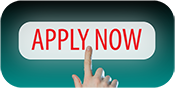 CUSTOMER SERVICES – Logistics
Location:
Auckland > Auckland - Central
This end to end transport service company has a huge presence here in New Zealand and the rest of the globe. With humble beginnings they have maintained their value for staff as they have grown from strength to strength – and country to country. Right now they have an exciting opportunity for a Customer Services person from the logistics industry to join their Penrose based offices.
To be at the top of their game, they are open 24/7 and offer you the chance to choose the following shifts – Monday to Friday 7am – 4pm OR 3pm – 12pm OR 11pm – 8am.
Your key responsibility in this role is to ensure customers are actively advised of any delays, trouble shooting and ensuring key operations are maintained.
As an experienced Customer Services person you should recognise the following in your abilities:
Your former employer would say your personality is one of your biggest strengths!

Ability to problem solve

You are adaptable and deal well under pressure

Strong customer services background

Software savvy, you will be dabbling in a lot of packages!
This employer is motivated to find the right candidate and is offering:
Opportunity to become a part of a newly created team!
Forward thinking management
Mid term career progression – put in the hard yard and who knows where you will be!
Competitive salary on offer
Opportunity to join a large organisation – the sky is the limit here
This role isn't for the faint hearted! We require someone with a bundle of initiative and common sense. As you will be joining a newly created team part of your role will involve setting up the guidelines on how things should be done for the future.
If you are switched on, have high energy and looking for a challenge – then this could be the role for you! To register your interest click the 'APPLY NOW" icon. For any questions or a confidential chat please call Lara Evans 09 300 6360