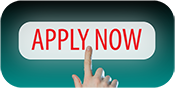 CUSTOMER SERVICE – Appliances
Location:
Auckland > Manukau - East
This massive importer / distributor is a market leader in electrical heating and domestic appliances.  The brand has a strong New Zealand and global presence. Right now they are looking for a capable Customer Services Representative to join their East Tamaki based offices.
The successful candidate is described as being a mature and stable CSR with good problem solving skills. You know how to work under pressure and your former employer can attest to your adaptability in all situations. Your well developed customer services skills show – as you consistently follow up to provide top service!
You should recognise the following in your abilities:
Excellent communication skills – both written and verbal
Welcoming and engaging telephone manner
Ability to think outside of the box and multi task
Strong attention to detail
You are not phased by change and your former employer would describe you as adaptable!
This employer is motivated to find the right candidate and is prepared to offer the following:
Good salary package
Supportive, forward thinking management
Great team culture
East Tamaki location – miss the city traffic!
Working options – 8am to 4.30pm OR 8.30am – 5pm
If you have exceptional customer service skills and are keen to make your mark in this company, then we want to hear from you! To register your interest click the 'APPLY NOW' icon. For any questions or a confidential chat please call Annette 093006360.

Classification:
Customer Services & Call Centre