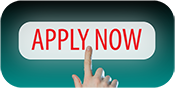 COMPLIANCE MANAGER – Fresh / Perishable Foodstuff
Location:
Auckland > Manukau - East
This hugely successful employer is a leading name in the import of fresh / perishable foodstuff. They source their food items from a variety of countries all over the world, ensuring that there is unmatched value and satisfaction for all their customers.
They are currently looking for a BIG value-add to their Auckland operations: an experienced Compliance Manager who can just step into the role and do what is required. They are looking for someone who will own the role and be a quick thinking problem-solver.
What the role wants from you:
At least 3 years experience in compliance management within the food sector
Ability to coordinate and ensure food safety and import regulatory compliance
Sound knowledge of NZ food legislation and MPI requirements
Ability to meet internal auditing requirements
Excellent communication skills
Preference will be given to a candidate with a tertiary qualification in food science or similar. 
This is not a role for just anyone. You MUST be committed to staying updated with all customs clearance regulations when it comes to the import of foodstuff into the country. You need to ensure that all the stock being imported complies with NZ packaging and labeling regulations.
This is a managerial position and requires a firm level of computer skills and exceptional time management.
What this role offers you:
An excellent base salary!
Stable, permanent employment with a company that wants you to grow with them!
Collaborative team environment!
Opportunity to really further your career!
If you have the skills, the knowledge and the kind of motivation that makes you a self-starter click the APPLY tab now! If you have any further questions, contact Reem on 09 300 6360. Confidentiality is assured.

Classification:
Transport, Logistics & Shipping