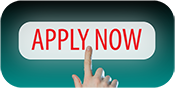 Calling Working Holiday Visa!!!
This respected employer are leading providers within the specialised industry. They are seeking a capable warehouse worker to join their growing team.
Please note this is a rotating role.
6 weeks rotation, and a Saturday (1 in 6 weeks) from 7.30am to 12.30pm.
6.00am to 2.30pm
7.30am to 4.00pm
1.30pm to 10.00pm
 
Your duties will include:
Picking and packing specific job packs – must be accurate

Loading and unloading trucks
Recording and updating information in the stock control system
You will have:
Current NZ forklift license

Experience working in a warehouse, ideally 2 / 3 years
Fit and strong – able to do heavy lifting
Experience using stock management systems
In return you will receive:
Great hourly rate

Long term temp role
Modern Albany location
Supportive team
Immediate start
If you are keen to secure a great role then don't wait around! Click 'APPLY' to submit your CV. Alternatively you can phone Chevy on (09) 300 6360 for any questions.