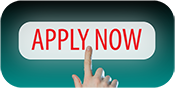 BRANCH MANAGER Finance, Rotorua
This is an exciting opportunity for a driven and dynamic Manager to lead and grow this Rotorua branch, taking their sales to the next level!
 
Your local knowledge and community connections will be invaluable in driving business success.
 
If you love working under pressure, enjoy a work hard play hard culture, and most of all seeing the smile of satisfied customers, then come and join this great business!
 
About the role:
 
• Recruit, manage, train and develop all branch staff
• Continue the development of lending, credit and risk management strategies for the company and the region
• Ensure existing business is retained by maintaining effective customer retention programs and achieving a consistent service delivery standard
• Monitor and report on competitor activities in the region
• Ensure the branch and its assets are protected from loss
• Contribute to the budgeting and forecasting process, working closely with the Regional Manager
 
About you:
 
• Experience in the finance industry is absolutely essential (lending, credit management etc) 
• You must have the ability to lead and grow this already successful team and branch
• Highly developed business and interpersonal skills
• An eye for detail and understand the importance of sound organisational policies and processes
You have strong reporting and analytical skills
 
Benefits:
 
On offer here is a competitive salary with a performance based bonus scheme and other in-house benefits.
 
To apply:
 
Apply now via SEEK with your CV or contact Jo Wilson 021 122 4872. 
  
What are you waiting for? Click and apply now!


Classification:
Executive & General Management