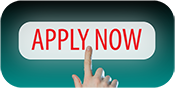 BDM – C-LEVEL skill set sought!
Location:
Auckland > Auckland - Central
About the company
From Vancouver to Auckland, this website is used by millions every day to decide where to eat in over 10,000 cities across 24 countries. Here in New Zealand they are supported by a small, dedicated team of  BDM's who are passionate about promoting our great restaurants both locally and internationally.
About the job
The primary focus of the role is to secure and manage relationship with domestic chains, suppliers and hotel groups offering the company's full range of on line offerings and services – available in New Zealand. The role is Auckland based with occasional out of town travel. You will report to the New Zealand County Manager.
About You
The role requires you to develop and manage your accounts – STRATEGICALLY. This means you are accustomed to presenting to CEOs, CFOs, COOs and understand the importance of partnering with your clients ensuring long term relationships and revenue streams. Your work history will reflect the following traits and skills:
Effective stakeholder management by driving growth for their businesses through the development of promotional campaigns

The ability to provide accurate forecasting and achievement of sales goals

Monitor market activity and provide feedback to senior management

Ideally exposure to the hospitality industry
About the rewards.
This remarkable employer offers a cohesive and energetic team culture supported by forward thinking management.
Also on offer is a generous base salary and commissions with an OTE of $130K +.(Phone, laptop and carpark included). To send your application click APPLY. For any questions please telephone Annette Sleep (09) 300 6360.
Confidentiality is assured