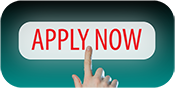 ASSISTANT WORKSHOP MANAGER
Location:
Auckland > Manukau - East
With over 50yrs in the transport industry this family owned business has grown from strength to strength and are a well recognised name in NZ Transport industry.
The owner doesn't do things by half and expects the same with his 100+ fleet – which is where you come in!!
The current Workshop Manager – a cool level headed guy – is looking for an experienced Assistant Workshop Manager to help manage their busy work shop during their 2pm – 10pm shift.  This role will suit someone that has worked in an environment that services at least a minimum of  60+ in the transport fleet. 
What's in the role for you:
Generous base salary that matches your experience

Mobile Phone

Staff management

Strong well known brand in the transport industry

Long stable employment and definite progression opportunities

Experienced Manager and staff

Good quality gear to work with and work on
What experience do you need:
Must have workshop experience servicing a minimum fleet of 60+ truck/trailer and other units
Responsible for scheduling work loads and working to tight time frames
Proven experience managing workshop service staff
Sense of urgency to "get the job done" without compromising service levels
High standards in the workplace both individually and of your team
Must have working knowledge of EBS, Hydraulic, Transmission systems for various truck models
Strong, efficient and quick ability to diagnose issues 
Class 5 licence – advantage
This is a GREAT opportunity to join a forward thinking transport company that will continue to grow and grow so come and be a pivotal part of this growth!
Click APPLY to register your CV and/or call Apii Jack on 09 300 6360 for a confidential chat!
If you're reading this advert and you are already in a similar job that you happen to like but just wanted to have a nosey, call me anyway, it's just a conversation…..

Classification:
Transport, Logistics & Shipping