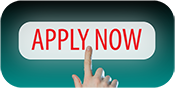 ACCOUNTS PAYABLE – Silverdale
O'Neil's is one of the longest serving agencies in Auckland and has the privilege of working with some of the largest and most desirable employers in the country.
An opportunity for an Accounts Payable person has arisen to join a dynamic and fast paced construction company. This opportunity is a 3 month temp assignment based in Silverdale. The person we seek must be available for an immediate start.
As an experienced Accounts Payable person you should recognise the following your abilities:
Accustomed to processing large volume of monthly invoices
Good reconciliation skills
Good attention to detail and common sense – problem solving is essential
Solid AP experience
This employer is motivated to find the right candidate and is offering you:
Competitive hourly rate
Immediate start!
Be paid weekly AND on time!
Monday to Friday 7am – 3.30pm hours – no more peak hour traffic
Great team culture
3 month full time temp assignment
Silverdale location – away from city traffic!
If you live locally, have solid AP experience and are available for an immediate start – then we want to hear from you! To register your interest click the 'APPLY NOW" icon. For any questions please call Lara Evans for a confidential chat – 093006360.