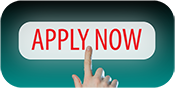 ACCOUNTANT – 6 MONTH CONTRACT
Location:
Auckland > Waitakere - West
With over 30 years in the market, this employer is growing rapidly and moving at pace in the building industry! Offering superior solutions to their customers, they strive to create amazing experiences every day and have been recognised for some of the most prestigious design awards in the world. 
This employer is at a stage of change. They are seeking a Contract Accountant for an immediate start to support the Senior Accountant on an ongoing assignment.
The role will be varied, with multiple priorities, in places delving into detail and in others helping to coordinate activity. This role will adapt as time passes, so flexibility and confidence in taking on the unknown will be important.
About the role:
This role involves the financial and management reporting for senior management, providing insight on trends and working closely with the supply chain functions. Based in Avondale, you must be able to hit the ground running. The right candidate comes from a solid background in assisting an experienced Senior Financial Manager and ideally a sound knowledge of warehouse and distribution. 
This employer will pay a market salary to attract an experienced Accountant. This is a fantastic opportunity in a very successful business to really make your mark for the benefit of your career
About you:
• 3+ years' experience as an Accountant 
• Some audit experience or exposure to audit.
• Strong analytical skills, good with data.
• Advanced excel skills.
• Experience with ERP (D365 a plus), and BI tools
On Offer
• Opportunity to work with a successful Trans-Tasman business
• Friendly team environment
• Supportive Management
• WFH start!
To send your resume click APPLY. For any questions, please phone Georgia Taylor  (09) 300 6360 or TXT 021 206 7995. Confidentiality is assured.