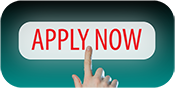 ACCOUNT MANAGER
Location:
Auckland > Auckland - Central
This commercial cleaning company have had true kiwi values at the heart of their business. They have been operating for more than 30 years and pride themselves on their eco friendly products. Right now they have an opportunity for a Account Manager to join their team.
In this position you will develop strong relationships with customers, connect with key business executives and stakes holders and prepare sales reports. You will answer client enquiries and identify new business opportunity.
As an driven Account Manager you will recognise the following in your abilities:
Ability to nurture and build business relationships
Your well developed time management and planning skills allow you to cover your territory efficiently.
You are a self starter who consistently reaches budgets
You have excellent communication skills
In return for meeting the above criteria this employer is prepared to offer:
Competitive salary package
Great team culture
Good management style
Limited traveling required
Does this interest you? To register your interest click the 'APPLY NOW" icon. For any questions please call Lara Evans (09) 300 6360.