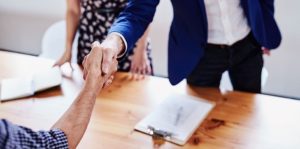 We have been recruiting and placing quality staff since 1983 in Auckland, Wellington and Christchurch. Our reputation has been built upon our ability to deliver quality staffing solutions quickly! Time is money. That is why speed is essential. We deliver both Permanent and Temp solutions tailored to your needs. The vertical markets we support are Sales & Marketing, Administration, Management, Freight & Logistics, Shipping and Customs as well as Customer Services and Technical placements.
Your dedicated Recruitment Consultant will guide you through the recruitment process, end to end. It starts with understanding your unique needs, timeframes and vacancy brief. Special attention is always given to 'fit' and the science of staff selection, sometimes referred to as 'chemistry'.
Our clients benefit from a complete range of services to assist with the recruitment of staff at all levels including general consulting to define the role and salary range. Advertising advice and psychological testing are also available upon. Standard screening includes: skills assessments (MS Word, Excel etc.) Keyboard skills and Criminal History Checks and Drug Screening.
O'Neils Personnel also offer a complete HR suite of services available upon request. Our HR experts provide support for everything from updating your employment agreements to supporting major organisational change.
We have refined the recruitment process to maximise talent acquisition and manage the activities of attraction and selection. We recruit with a constant focus on adding value; to the lives of our candidates and to our client's bottom line. We take the pain out of trying to do it yourself!
In today's marketplace, employers recognise that good staff are their most valuable asset. The more effort made in selecting quality personnel the greater the long term rewards. You can rely on O'Neils Personnel.
Smart recruitment for smart business.