When you register with O'Neils Personnel you are registering with the longest established recruitment agency servicing the Customs, Freight and Transport industries within New Zealand. We have also developed expertise in Liner Shipping services.
Since 1983, O'Neils Personnel has continued to develop and maintain strong business relationships within these industry groups. These relationships have remained intact and added considerable value to our clients' businesses and our candidate's careers.
The integrity of the information on our databases of candidates and clients are meticulously and regularly updated. This ensures our ability to fulfil your needs in an efficient and timely manner.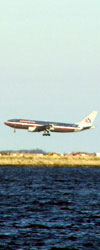 Nothing is more distressing than discovering a few days after you have started a new role, that you do not enjoy the culture of the company. Because of the long established business relationships that O'Neils Personnel enjoys with its many employing clients, the risk of this happening to you is considerably reduced.
At O'Neils Personnel 'We Care'. We care that we place you in the right environment within a role that will suit your skills and offer stability and career growth.
O'Neils Personnel's has been actively involved in the Customs Brokers and Freight Forwarders Federation (CBAFF ). Becoming the official agency recommended by the CBAFF in 1983. We are proud of our continued relationship with this prominent industry body.
If you are looking for that next career step register with O'Neils Personnel here now.