Minimum wage rates have risen. Are you ready?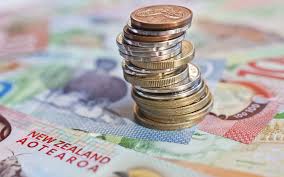 The new financial year is in full swing, new year – new goals, new budget! You got the budget, we've got the people!
Recruitment is what we do, all day, everyday! Trust in our process: all candidates are screened, reference checked and can be drug screened before presentation. Below is our current list of hot candidates, they are the cream of the crop!
April 1 also saw increases to the minimum wage level from $15.70 to $16.50 pass into effect. However tightening supply and growing demand within the manufacturing, freight and logistics sectors has already seen rates for everything other than the lowest echelon of the sector rise above these levels. Staff retention and attraction strategies have seen steady increases in pay levels. For instance in warehousing, one of our tightest category's; quality candidates are expecting (and getting!) $20 – $25+/hour.
To find out what salary bands are within your industry, contact O'Neils for a salary analysis.
Take care out there
MANAGEMENT
DISTRIBUTION / WAREHOUSE MANAGER Ref# 22393
This candidate is the complete package! Has just become available after a 12 year stint at one of New Zealand's largest DC's. Comes with excellent verbal's and great attitude. Is a super user of SAP and is also tertiary qualified, Looking for someone to add value to your distribution by improving systems and processes?? Then consider this candidate – available now for perm or contract roles.  Call Annette Sleep 
FREIGHT OPS
FREIGHT JUNIOR  #38151
This candidate is looking to get her foot in the door in the freight industry. She has good computer skills, a great work ethic and has exposure to customer service and admin type roles. This candidate is punctual, reliable and honest, and ready to jump into a new role…Call Francesca Webb
EXPORT CO-ORDINATOR #37240
With 10+ years  exports experience within the commercial sector this hot candidate oozes good attitude. Described as task orientated and always organised, this candidate can add a lot of value to your company! Call Lara Evans
OPERATIONS  #38344
With strong management experience in the day to day running in trade warehousing and logistics, both local (12yrs) and overseas (12yrs) this experienced individual is keen to utilise their skillset in a business that can offer long term employment and a positive work environment.  Immediate start. Call Apii Jack
EXPORTS / CUSTOMS #37958
Possesses 14yrs overseas freight experience, dealing with imports from Japan, NZ, USA, India and Singapore and exports in the Pacific Islands. Is a Permanent Resident, has a no job is too big or too small mentality and is supported by a fantastic reference.  Will add value to your team.  Call Apii Jack
SYSTEMS / PROCESS IMPROVEMENTS   # 14126
Having spent well over 10yrs working for the same NZ freight forwarder, this switched on candidate has a strong background in systems and process improvements across all areas of the business in freight forwarding.  Has the ability to think in concepts and work in detail with a consultative and collaborative approach.  Immediate start.  Call Apii Jack
LOGISTICS
PART TIME – TRANSPORT & LOGISTICS COORDINATOR #23216
Vibrant, warm and dynamic are the first few words that come to mind when you think of this hot candidate. With 10+ years logistics experience this candidate has demonstrated stability throughout her career. Looking for part time hours 9am – 3pm. Call Lara Evans
CONTAINER MANAGER# 38173
This excellent candidate has fantastic tenure and references. With 16 years fleet management experience he is motivated to find his next employment venture. Described as loyal, cost conscious and results dedicated, this is one hot candidate. Call Lara Evans
WAREHOUSE 
WAREHOUSE TEAM LEADER  # 37271
This candidate provides a wide range of skills within warehousing with a particular focus on Health & Safety. Has excellent work history, long tenure and relates well to people from all different cultures.  They seek the opportunity to move into a Warehouse Team Leader / Supervisor role. Call Apii Jack
PART TIMERS
PART TIME – EXPORT / IMPORTS #37403
This motivated candidate has 5+ years Export / Import experience. She is coming to the end of her internship here in New Zealand and is seeking a role similar to her overseas experience. She is tertiary qualified and available to work 20 hours per week. Call Lara Evans

TERRIFIC TEMPS
TEMP – FREIGHT FORWARDING ALLROUNDER # 35
If you're looking for a candidate who can put their hand to anything – then we have your man! From customer services to imports, exports and customs this is a true freight forwarding all-rounder. Available for temporary assignments only. Call Lara Evans
CONTRACT – SENIOR MANAGER # 38327
This commercially savvy and financially astute Senior Executive has a proven and successful background in the management of warehouse facilities, providing supply chain support and logistics for multiple organisations.  Ideally they seek contract and/or temp work, during the winter period, where they can utilise their people management and strong operational skillset.  If you're looking for someone to set up your warehouse facility from the ground up or fill in the gap till your permanent member of staff joins the team – this is the guy for you!! Call Lara Evans
SENIOR ACCOUNTS RECEIVABLE / CREDIT CONTROL  #37281
This candidate has over 20 years' experience in various industries and has a successful history of collecting on tough accounts. If you want a loyal and hardworking candidate with a smile on her face to represent your company …Call Alexander Volschenk
SOLE CHARGE ACCOUNTS GURU  #37398
This candidate brings exceptional skills and experience to the table. Whether it's high volume AP or AR / CC she gets the job done. Having successfully temped for O'Neils with amazing feedback this candidate is looking for her next challenge. Great communication and willingness to put her hand to anything means this candidate is eager to add value to your company today…Call Alexander Volschenk
ACCOUNTS ADMINISTRATOR  #38300
This candidate has many years' experience putting her hand to many different roles within the office. Whether it is front facing customer service or office management / accounts – she can do it all! If you want a versatile and flexible candidate to add value from day one call Alexander Volschenk